---
The MICH helmet also uses the BOA Fit retention system, 10 layers of memory foam pads and has rails and mounts, so you can apply additional equipment such as:
O2 Mask

COMs headset

weapon light

camcorder

side protection

visor

strobe list

night vision

GoPro camera

Up-armor side covers

Protective visor

NVG Glasses

Picatinny Rail adapter

Covers for the helmet

and much more.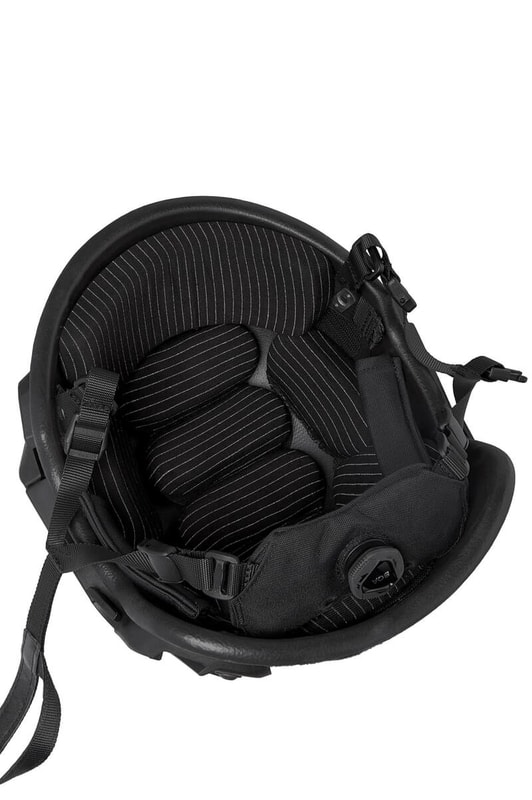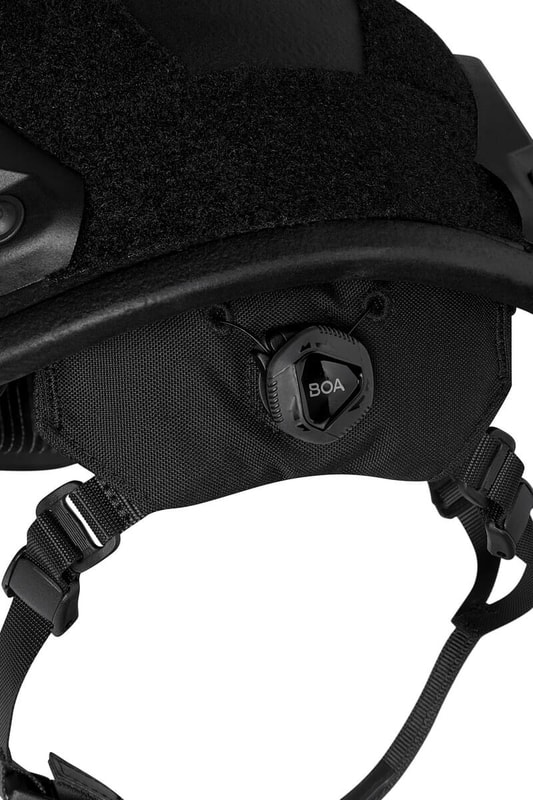 It is made of Kevlar aramid fiber from Dupont, and has been tested against .44 Magnum and .357 SIG according to the ballistic standard for helmets (NIJ standard 0106.01).
The MICH helmet has been tested for the V50 according to STANAG2920, which is the NATO standard for bulletproof materials. The test shows the helmet's ability to stop fragments and metal splinters / grenade splinters, where the helmet can stop 17 grains at 680 m / sec.
A standard helmet affected in a 130mm area around the impact when a bulletproof helmet stops a projectile or fragment. Our MICH helmet is only affected in an area up to 75 mm. around the impact. It makes a world of difference in how deep the helmet is bent towards your head and thus also how much the helmet mitigates the shot. It reduces the depth by up to 50% and it can be the difference whether your head is completely or half behind.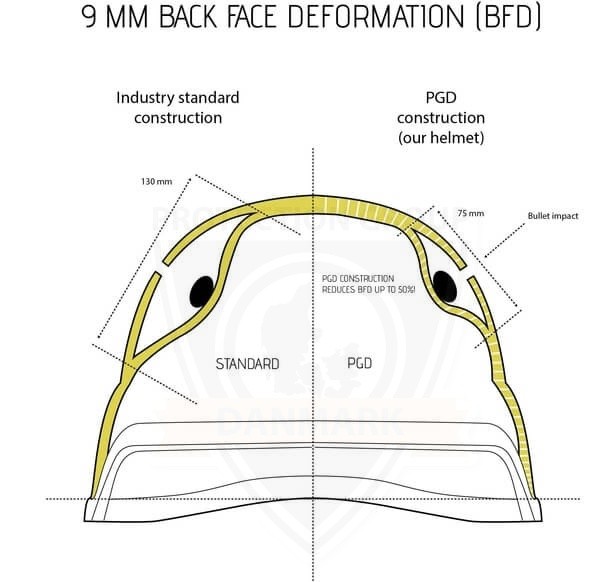 The layer of Polyrea spray paint that is applied around the entire MICH helmet ensures that your military helmet can withstand rain, oil and similar liquids. It also allows it to last for many years without the paint fading or the ballistic properties deteriorating.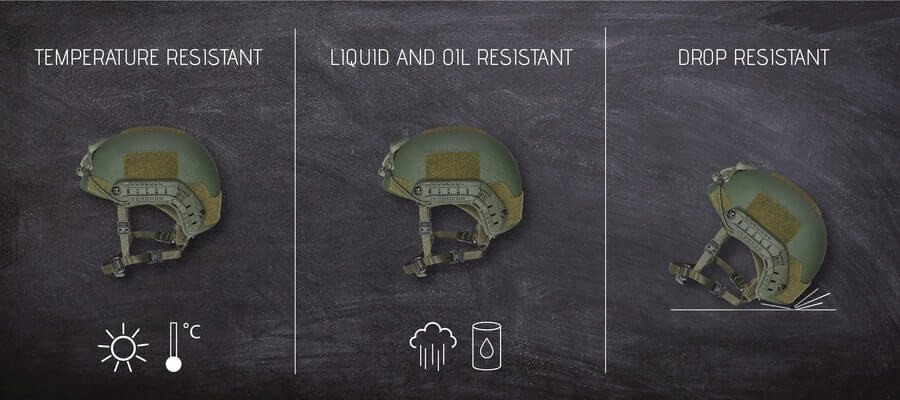 Specifications MICH helmet
The inside of the helmet is padded with soft foam, which can be adjusted.

NEW IIIA; V50 ballistic test according to STANAG2920, 17 grains 680 m/sec

50% BFD reduction mod 9 mm (HPW-TP-0401.01B IIIA)

Designed according to the latest US military standards, providing protection against the most advanced handguns.

Possible to adjust the helmet.

The weight of the helmet is; Large 1.50 kg / 3.3 lbs and XL 1.55 kg / 3.4 lbs

Produced with Kevlar from Dupont.

Size L (54-60 cm) (XL 60+)

Accessories can be attached to the rail system.

5 year ballistic warranty
---