---
You get a 3-in-1 vest that is bulletproof, stab proof and provides a reducing blunt force trauma against blunt objects.
It is a bulletproof vest that has been tested to the highest level of protection, NIJ IIIA, and can withstand threats up to a .44 Magnum and .357 Sig.

It is also a stab and spike proof vest that has been tested against NIJ level 1 (36 joules) and can withstand knives and spikes. It is more than normal bulletproof and stab proof vests do.

It is more powerful than the PGD-ALPHA vest and therefore disperses energy from blunt force trauma into the vest. This means that it protects you better against blunt objects, such as baseball bats and police sticks.
PGD-ULTRA is 6 times stronger than steel because it is made of a unique composition of Unidirectional Aramid fibers.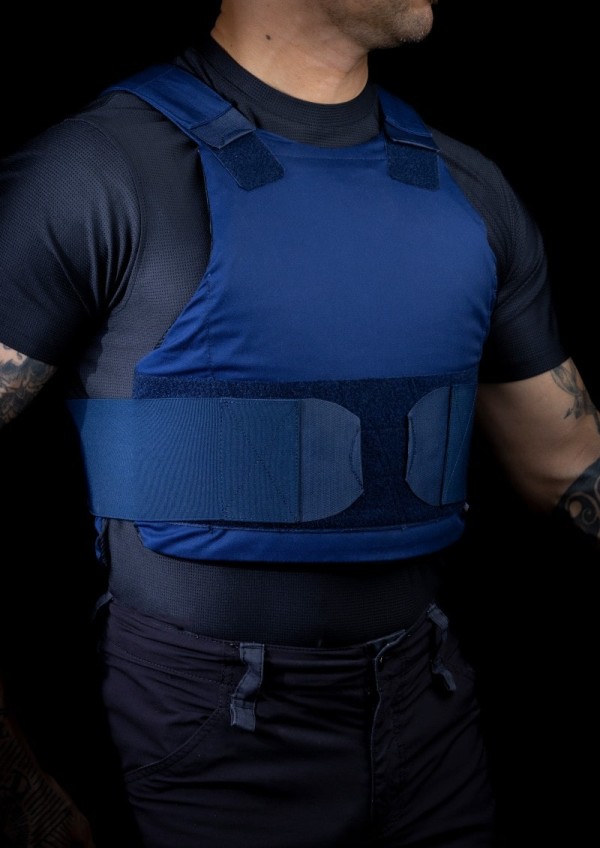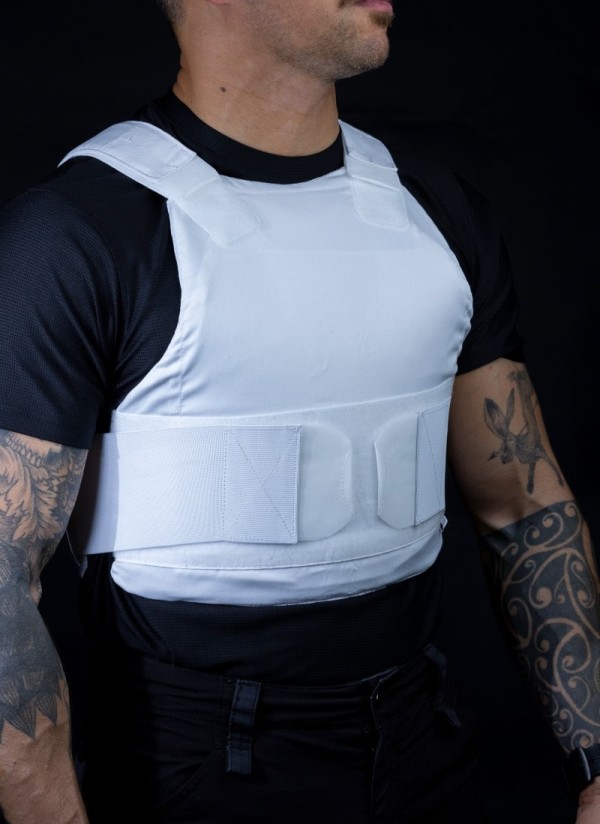 Specifications
NEW NIJ IIIA 0101.06

NEW NIJ 0115.00 level 1 (S1, P1 and Spike)

11 mm thin

6/10 flexibility
Unique Bullet and stab proof vest vest with Outlast PCM® technology.
A PGD-ULTRA bullet- and stab proof vest comes with Outlast® PCM technology. This means that the vest adapts to your body temperature. If you feel hot, the technology helps you get rid of the heat, and conversely, if you feel cold, the technology keeps you warm.
Outlast® PCM was originally developed for NASA and makes it possible to wear the vest over long periods of 12-14 hours at a time.
Outlast® is a technology, not a material. Traditional mesh / sweat-absorbing materials only help you get rid of the heat. when you have been active. This means that when the skin gets warm, for example when you are active, Outlast® keeps you cool. When the skin gets cold, for example, because you keep watch or observe, Outlast® keeps you warm. In this way, it provides a bulletproof vest with Outlast® providing maximum comfort.
Outlast® technology can be compared to the ice in a drink; when it changes from solid to liquid, it absorbs heat and cools the beverage and keeps the beverage at the desired temperature for longer. As with thermal underwear, Outlast® technology controls moisture by reacting to your sweat and pulling it away from the skin.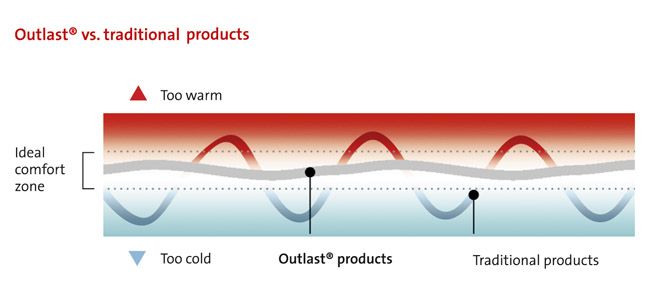 Technical specifications:
7-year ballistic warranty

100% water/sweat resistant ultrasonic sealed PU cover

Unisex (can be used by both male and female body shapes)

Concealed design

2-year warranty on the plate carrier

It is possible to add hard armor plates in both front and back.

S-M accepts S ESAPI

L-XL accepts M ESAPI

XXL 10x12, M Esapi

XXXL, 10x12, M and L ESAPI

Find the size that fits you here.
Comments 3
---
Number One personal shiel

Reviewed by Yrjö Seppä

My first impression was great! Maybe due to the flexible constuction, low weight and good fit (nearly "tailor made"). The on-line quide to select a proper size was really usefull when wondering between different sizes. The possibility to apply even more protection with hard plates is very attractive :-) But anyway, the PGD-Ultra vest even as such seems to be the Numeber One choice for personal shield for me :-)

Outstanding service, comfortable vest

Reviewed by Private customer

During the order and shipment process I asked many questions, every time I received a quick and helpful answer. Thank you very much for this outstanding service. The vest itself is comfortable to wear, light and still has good flexibility given the protection level. So all-in-all: very satisfied.

This comment is to rate comfort of the vest.

Reviewed by Greek Policeman (patrol)

Haven't been shot yet or stabbed. This comment is to rate comfort of the vest. In Greece it is both cold, humid and hot at times (much like London but with a 40 degree Celsius heat at times) and i constantly wear it without any discomfort. Keeps me warm and cool, depending on what i need. Very light, even for a bullet and stab proof vest. If i get shot or stabbed ( god i hope i don't ), i will inform about it. Thank you for your work. Keep up the good job.