---
PGD U-line level 3++ is made as a Stand Alone (SA) and designed in multi curve. The plate has an ergonomic Shooters cut, which means that your arms can move freely. The plate fits in virtually all carriers because it is made in 10x12 inches. To protect the plate from impact, we have applied a thin layer of foam all the way around the plate.
This Shooters cut ballistic plate stops imacpts from 7.62x51 M80, 7.62x39 msc (ak47) and 5.56x45 mm (M855 / SS109), of which the latter (M855 / SS109) can not penetrate our ceramic plates, making them better than Steel and 100% PE plates, as M855 / SS109 can penetrates these.
The Shooters cutplate is made of our new "heat-sealed" water-resistant cover, which keeps water, oil and other liquids away from the shooters cut plate without damaging the ballistic properties.
PGD U-line level 3++ shooters cut stops the following:
6 shots 7.62x51 NATO, M80 (NEW 0101.06)

6 shots 7.62x39 MSC (ak47)

6 shots 5.56x45 SS109 / M855 and .223 rem.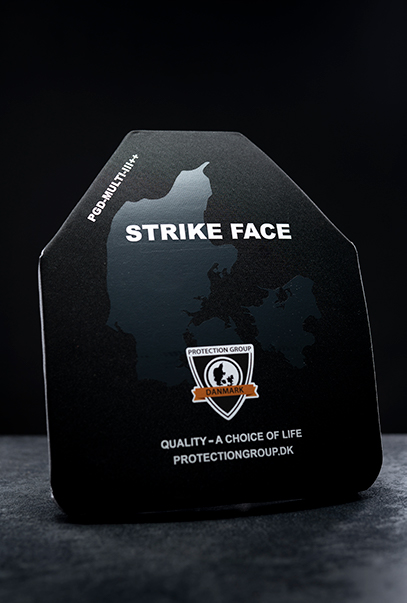 Specifications:
Tested for NIJ III (7.62 * 51 NATO)

Stand-alone - Requires no soft armor

In Conjunction With - requires NIJ 3a soft armor

Weighs 2.15 kg / 4,7 lbs

27 mm / 1,1'' thin (SA)

30x25 cm (10x12 '')

Multicurve

Shooters cut

7-year warranty
If you need shooters cut plates in other sizes, ICW (In conjunction with) or shapes (single, multi-curve) then this is accepted on order. Finally, contact +45 61274857 or Jonas@protectiongroup.dk (Expect a production time of 6-8 weeks)
---
Test report - NIJ level 3 against 7.62x51 nato - contact info@protectiongroup.dk to receive the report.