---
How is the weight of the PGD-LW+ kept so low?
We use quality materials from Honeywell and Dyneema to keep the weight down on the plate and at the same time ensure that it is resistant to multi-hits. The plate is 100% HPPE (High performance Polyethylene), which is made to put in the side of your combat vest.
It is not only mobile phones that need a protective cover when it is dropped. To ensure a long-lasting plate, there is a thin layer of foam around the plate. That layer protects the plate if you e.g. loses it so that the plate retains its ballistic properties and is always battle-ready. We have it because we do not think it pays to skip where the fence is lowest when it comes to your safety.
What is the benefit of a SAPI plate?
The advantage of a 100% polyethylene SAPI plate is that the weight is much lower than a ceramic plate. Polyethylene can often handle several impacts in the same area, which are located close to each other.
It is an incredibly strong bulletproof plate against multiple hits, because we uphold the highest quality in the production. The plates have an anti Back face signature liner, which protects your internal organs from the force of the impacts, so you stay alive.
The plate is produced under extreme pressure, which means that it can withstand being dropped and still be resistant to any combat situation.
In addition, the plate is covered with a liquid-repellent Cordura cover, which protects the ballistic properties against water, oil and similar liquids.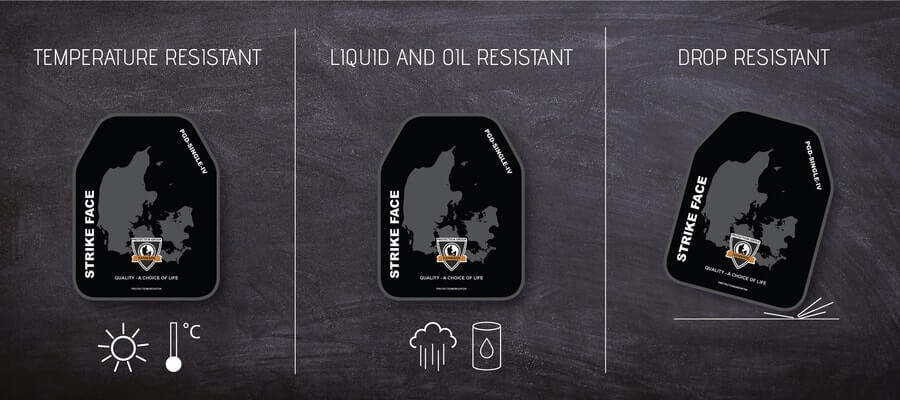 The SAPI plate stop threats from:
7.62x51 NATO, M80 (NIJ level 3 0101.06)

7.62x39 MSC, AK47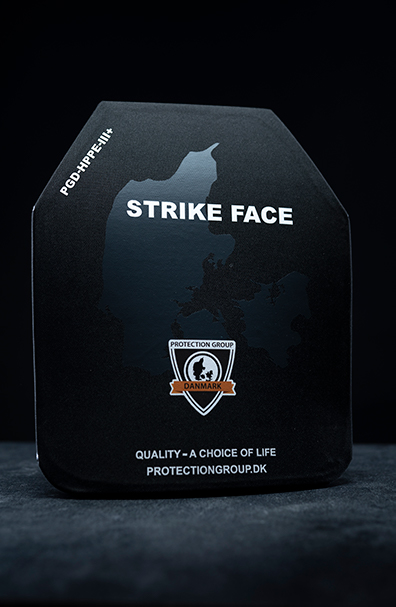 Specifications for PGD-Lightweight
Ballistic: Tested to NIJ level III

Stand Alone: ​​Requires no soft armor

Lightweight: The SAPI plate weighs only 1,5 kg / 3.3 lbs. The side plate weighs only 0,45 kg / 1 lbs (6x6'') and 0,63 kg / 1,4 lbs (6x8'')

Thickness: 28 mm

SAPI cut

Maximum comfort: Multi curved

Water-repellent cover against oil and similar liquids

Long warranty: 7 year warranty
---
Testrapport - NIJ standard 0101.06 mod 7.62x51 nato - kontakt info@protectiongroup.dk for at få tilsendt rapporten.